Kiwanis Club of Ellicott City
The goal of our club is to protect the health and safety of our members and the community in which we serve.
Due to the COVID-19 situation and public health restrictions now in effect in the state of Maryland, all meetings and events have been cancelled or moved to virtual interactions until further notice.
We will provide all members and the public with updates via our website and social media when more information becomes available.
"Got Your Backpack" Program Update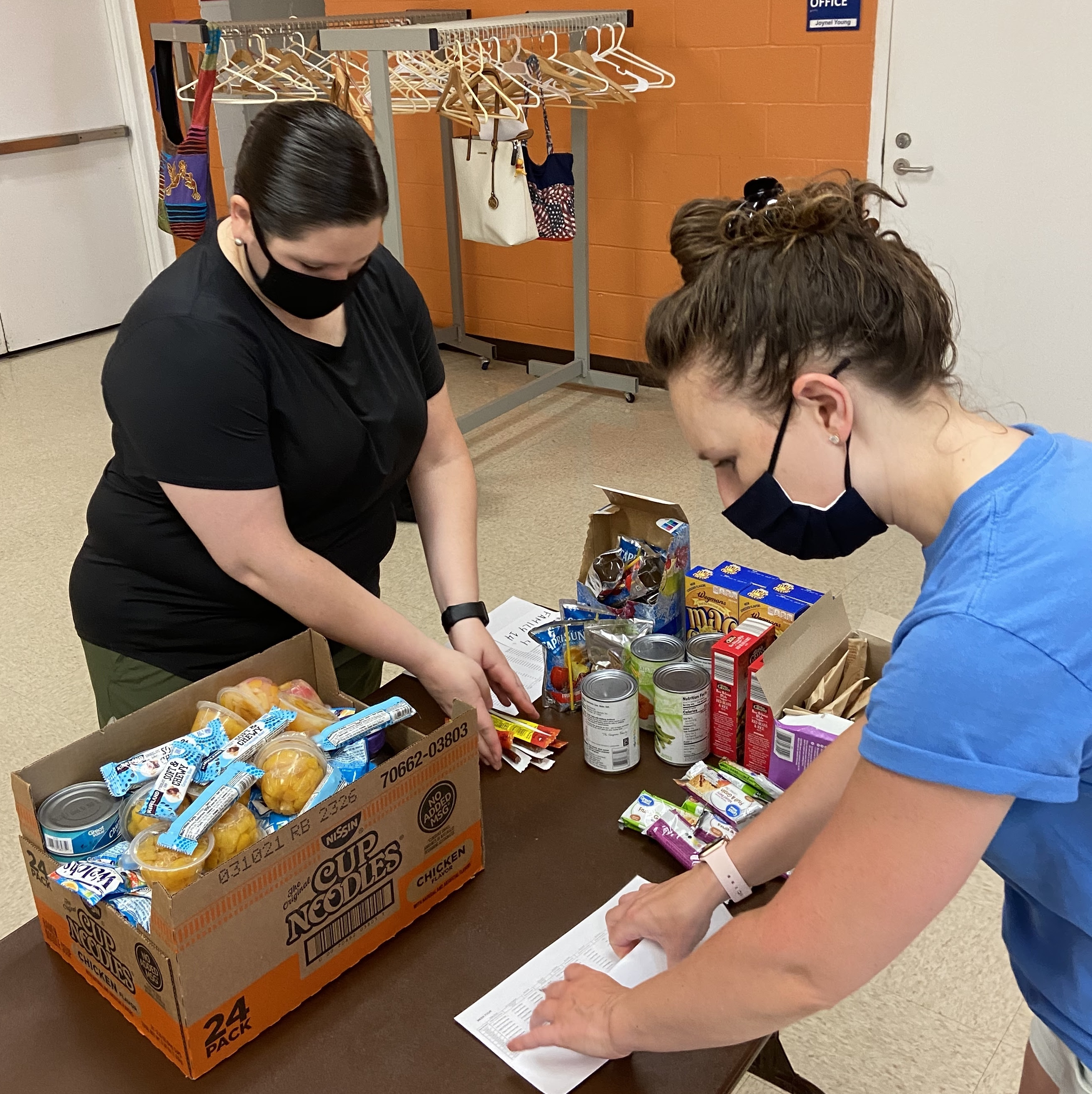 For five weeks in July and August, the Kiwanis Club of Ellicott City provided backpacks filled with food to a local Columbia, Maryland elementary school. Each week, 80 children from 20 families benefited as part of the Howard County Public School System's "Got Your Backpack" Program. COVID-19 has deeply affected children in Howard County. Many families are now facing food insecurity due to the loss of jobs. For some families, not having direct access to daily free and reduced lunches for their children has created a crisis, especially during the summer months.
That is where the members of the Kiwanis Club of Ellicott City stepped in.
Working in conjunction with Mary Schiller, Director of the Partnerships Office for Howard County Public School System, members joined together to tackle different parts of the project. Josh Hiscock led the overall effort, liaising with the school district. Courtney Walton and Jenn Hiscock spearheaded the shopping for the project, visiting multiple stores starting in March to procure all of the food needed. This proved to be a difficult task due to quantity limits put in place to curb excessive buying during the height of the global public health pandemic. Michael Ball assisted with securing a venue in which to pack the backpacks. Rich Funke kept track of the many income and expenses lines associated with this effort, which was no small task. It certainly took a team of Kiwanians, coordination, collaboration, and a lot positive energy to make this project work.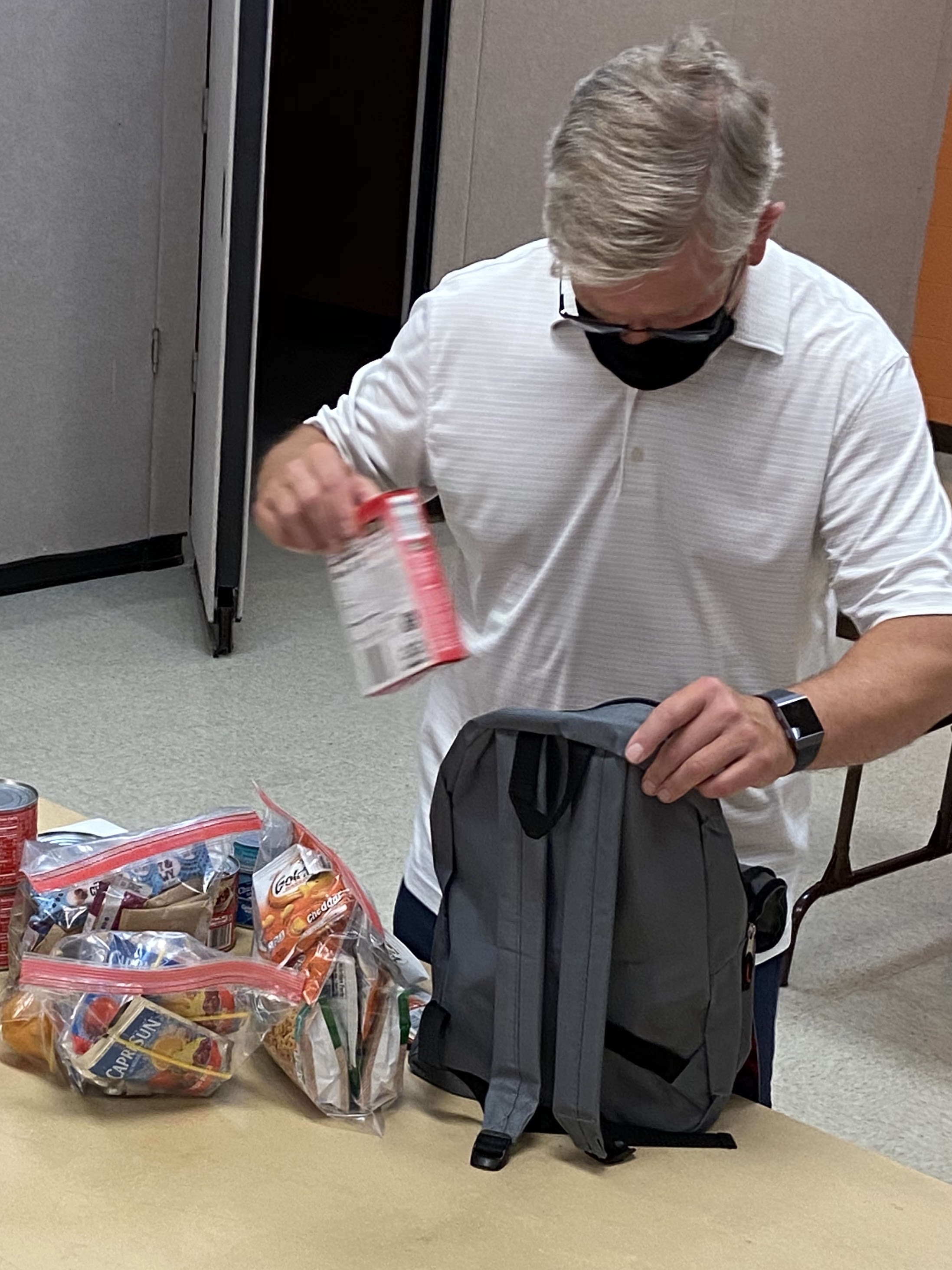 In June and July, club members gathered together on multiple occasions for masked and socially-distanced service to fill the backpacks and deliver them to the local elementary school for distribution. It was truly a family affair with members bringing their spouses, partners, and children along to participate. In total, almost half of the members in the Ellicott City Kiwanis club participated in the project in some way. We even received assistance from our club's 2020 Teenager of the Year winner Lexi Cucchiaro and her father, Joe, as well as Division 4 Kiwanis Lt. Governor-Designate Krista Latchaw (Kiwanis Club of Severna Park) and her sons, Lincoln and Sawyer. 
Each backpack was tailored to an individual family ranging in size from two kids to 10 kids. The backpacks were filled with breakfast meals, lunches, dinners, and a number of meal supplements and snacks for a whole weekend, from Friday dinner to Sunday dinner. 
Doing some quick arithmetic: 20 backpacks filled each week for 5 weeks totals 100 backpacks. A total of 7 meals were provided for each of the 80 children served each week, meaning 560 meals were packed each week. Over the course of five weeks, that equates to 2,800 meals provided!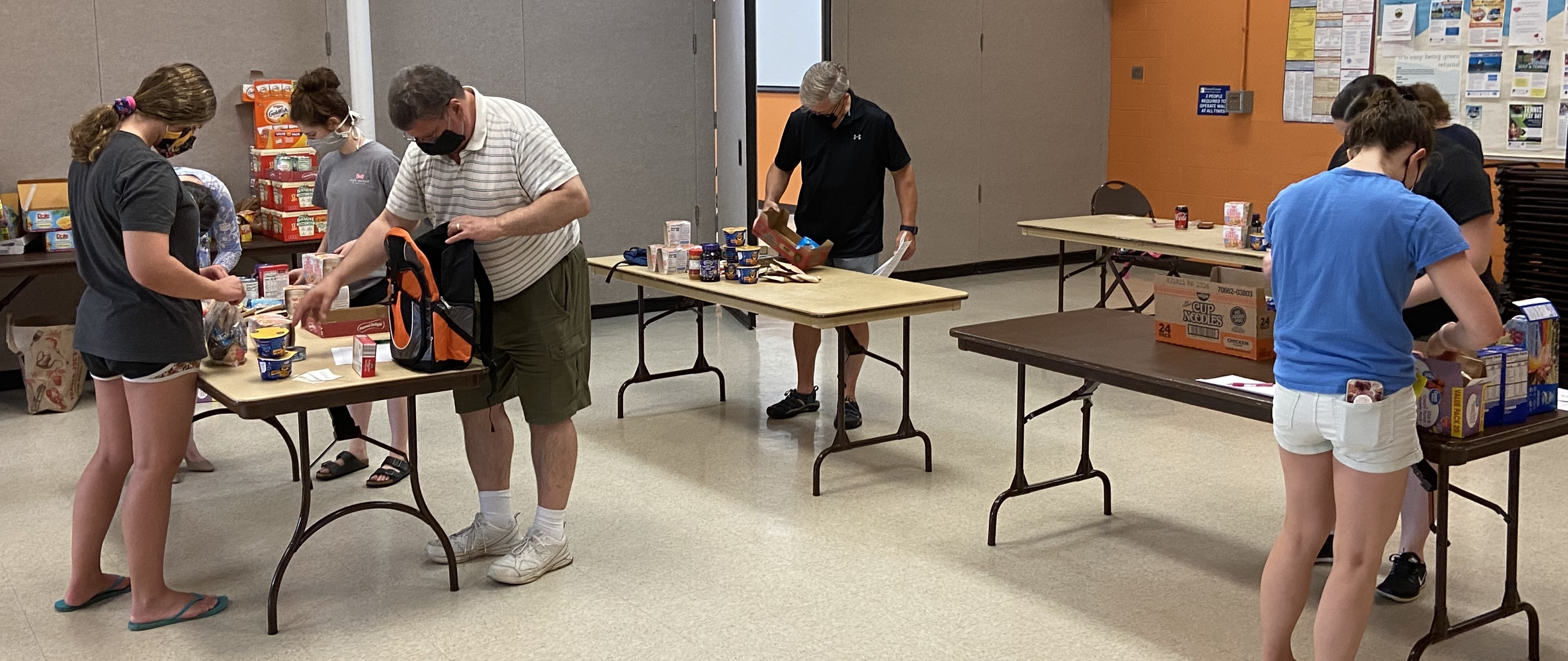 This project was made possible by dozens of donors from across the nation who contributed via a GoFundMe campaign. Over $1,500 was raised to supplement the club's budget for this project. Additional donations were made by Wegman's. Thanks also go to Girls on the Run of Central Maryland and the Howard County Recreation & Parks Department for allowing us to use their spaces for the packing of the backpacks.  
Feeling the appreciation of the parents and the gratitude of the children who knew they would be able to enjoy part of their Summer Break and not worry as much about where their next meal would come from was a humbling experience, as well as a strong reminder of the importance of Kiwanis and the value our organization has in changing the lives of children in the community. Our communities need Kiwanis now more than ever before. We must find ways to safely continue serving others. 
#KidsNeedKiwanis 
What is Kiwanis?
No, we are not an airline (That's Quantas) We are a service organization that helps kids. Here is a quick video that explains what Kiwanis is
Interested in learning more? Please contact us or apply to join our Kiwanis club here